MENORCA ISLAND
It is located in the middle of the West Mediterranean Sea and has a typical Mediterranean climate with an average temperature of 16 ° C, which makes this island an earthly paradise of crystal clear waters. It is the third most populated island in the Balearic Islands, after Majorca and Ibiza.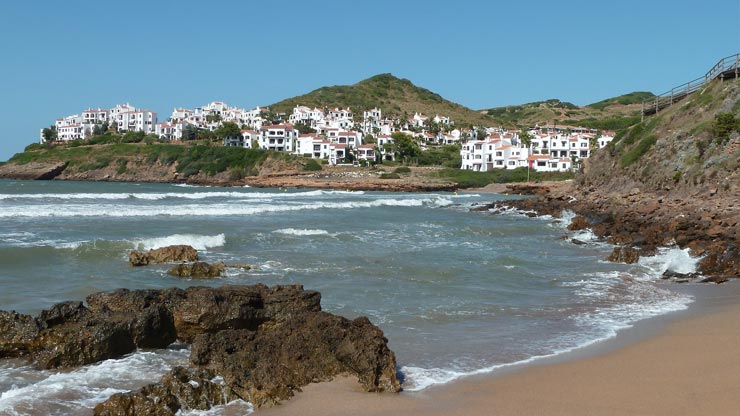 Menorca has an important cultural and archaeological heritage and has been declared a Biosphere Reserve by UNESCO. We can highlight among the many must-see places to visit; "Mahon", capital of Menorca island, which has a natural harbor worthy of admiration. From the airport of Menorca you can use the car rental services that offer several rent a car companies.
The "Ciutadella", hosts various places to go by car and are the Castle of San Nicolas, the Plaza del Borne, the old town, the harbor, the cathedral, etc ..
The "Cave of Xoroi" located on a cliff on the south coast, exactly in the Cala en Porter, where forms terraces and gazebos where you can contemplate the beauty of the place.
The "Monte Toro" stands out as the highest of the island of Menorca which provides access to a privileged view of the surroundings.
The "Fortaleza de la Mola" this military architecture dating from the nineteenth century and has 10 fronts, which was used for defensive purposes.
In the gastronomy of Menorca we can highlight artisanal cheeses, lobster stew, sweet desserts as ensaimada or "patisset", as well as jams as the "figat" which is a thick fig jam, ideal to match the Menorcan artisan cheese. And regarding drinks, gin stands out.
If your goal is to relax and enjoy the sun and sea, Menorca is an ideal site. You will be amazed with its beautiful reddish beaches and coves of golden sand. And if you want through each of the remotest corners of this wonderful island, nothing better than renting a car in Menorca, for which we invite you to visit our website where you can check our quotations for hire in Menorca, or if you prefer you can contact us directly by phone and we will be happy to provide the best vehicle you prefer at the lowest prices. We offer cheap car rental in Menorca Airport.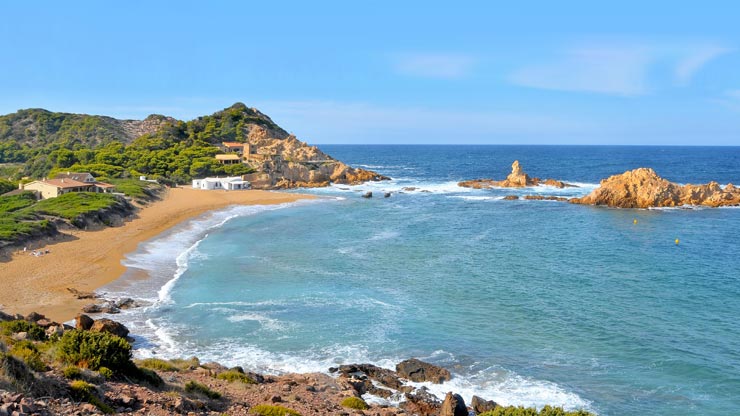 Economic car hire in Menorca
We are BROKERS and opposite to car rental comparison sites in Menorca, we negotiate directly with the car rental companies in order to offer the lowest prices on car rentals in Menorca.